Denise has invested many years here at Luth & Heideman, starting back in 2008. She has dedicated her dental career in all aspects and positions in our dental practice. You name it, she has done it! The experience with every unique patient is very personal to her, the level of compassion and empathy for our patients is indescribable. When you are looking for someone who knows every side of dental treatments combined with insurance barriers and finances, Denise is the one to walk you through the most difficult and scary decisions when it comes to your dental health.
Denise has been married to her loving husband for over 35 years. She has an amazing son and an amazing daughter, and has been gifted with beautiful grandchildren. Want to see this lady light up? Just ask to see the photos she keeps at her desk… Denise's favorite hobbies include bike riding, camping, and spending quality time with her family.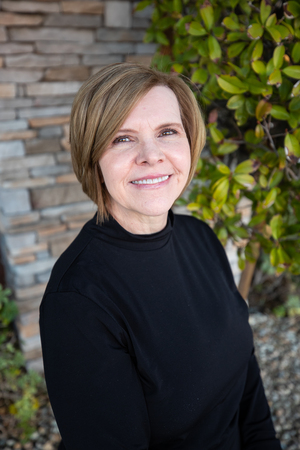 Denise, Office Manager
---
Katie is a long time native here at Luth & Heideman. She has been practicing with us since 2010 and has been in the dental field now since 1989. Her education and skills have brought such success to our patient's quality of care and health. You will never see this young lady without a smile, and she definitely brings out the spunky in our work days.
Katie loves, loves, loves her patients! She loves providing the best services and helping patients while maintaining a close relationship on an individual basis. We are blessed to have her on our team!
Katie has an amazing husband and four beautiful children who keep her full of joy. Her favorite hobbies include outdoor activities, traveling, and being adventurous.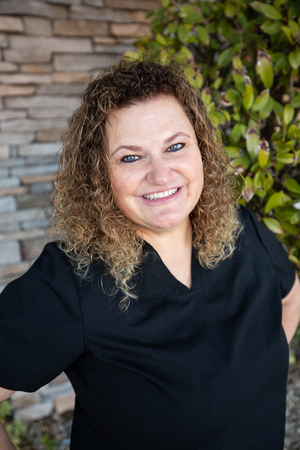 Katie, Hygienist
---
Shannon has been with Luth & Heideman since Fall of 2021 and feels like she is part of a family here that is focused on providing exceptional care to all our patients. She graduated in 2008 from the CSN Hygiene Program. She knows that she can make a difference to each patient when she provides kind and exceptional dental care and when she truly shows that she cares about their health and happiness.
Shannon has one amazing son and a wonderful boyfriend. She loves getting together with family and friends and also enjoys traveling when she gets a chance.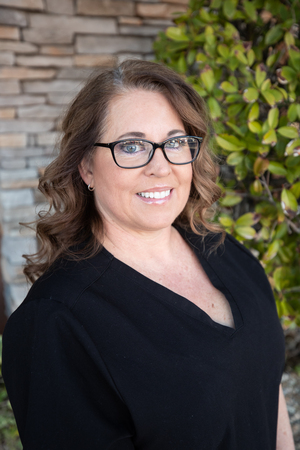 Shannon, Hygienist
---
Lili has been working side by side with both Dr. Luth and Dr. Heideman since 2008. She has been the "Left and Right hand" in all aspects of dental treatments while leading and training our fellow dental assistants to be the best in their field. Lili specializes in the most complicated cases while comforting our patients with her charismatic personality and providing education in care to our patients. Our office's little ninja, moving very quickly silently…
Lili has a wonderful husband who greatly supports her in her career, and a son and daughter who keep her very active. Lili's favorite activities include spending time with family, outdoor activities and cycling.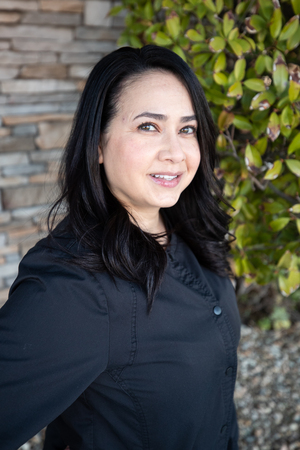 Lili, Lead Dental Assistant
---
Jannine joined Luth & Heideman in 2019 as a very skilled dental assistant. She has been assisting since 2008, dedicating her career to providing quality patient care in the dental field. She joined our team with strong creative thinking skills and always has the future on her mind as to how to always improve our practice. This young lady always pushes forward regardless of the stressful situations that arise with a smile on her face.
Jannine has a loving husband and two gorgeous children, Nathen and Natalie. Jannine's favorite hobbies are hiking and traveling with her family.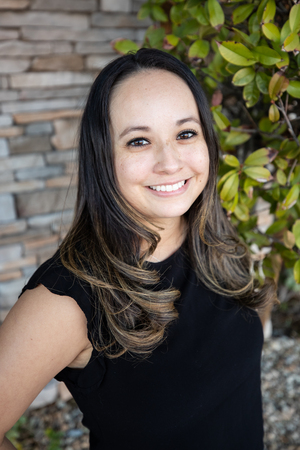 Jannine, Dental Assistant
---
Tamika graduated from dental assisting school in Washington state and has been a dental assistant since 2012. She has been with Luth & Heideman since the beginning of 2021, and it has been a pleasure having her with us. We can count on her to always jump in wherever she is needed with our patients or behind the scenes. She tries to keep the flow going with every patient visit. She thinks the people she works with at our office are amazing and loves all they all come together and help each other when needed.
Tamika has two daughters, Aubrey and Sofia, and a very supportive husband. They enjoy traveling, camping, going to the lake, and heading to the beach when they're able.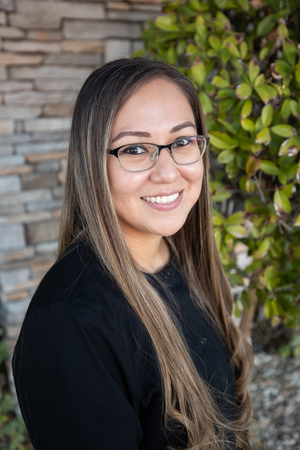 Tamika, Dental Assistant
---
Madeline is excited to have joined Luth & Heideman in February 2022 and already loves the culture here that focuses on putting the patient first. She graduated from the Pima Medical Institute as a Dental Assistant in 2011. She strives to bring her best to every patient to make sure she gives each a great experience.
Madeline has two wonderful daughters, Luna and Layla, and her incredible son, Mateo. She enjoys reading and traveling and even her life as a soccer mom.
Madeline, Dental Assistant
---
Tina has shared her years of prior dental experience with us here at Luth & Heideman now since 2011 and counting. TIna is always front and center where she shines the most with her beautiful smile and charm. Tina carries the presence of the confident and knowledgeable person that she is. "Small but Mighty" describes the characteristics needed when you have to lead an army in the right direction. She will fight for your rights in all aspects of care and insurance benefits, helping walk you through a smooth experience here at our practice. Her years and knowledge in the dental field shows through her protective demeanor.
Tina's favorite activities include camping, reading, and horseback riding. And she's bilingual.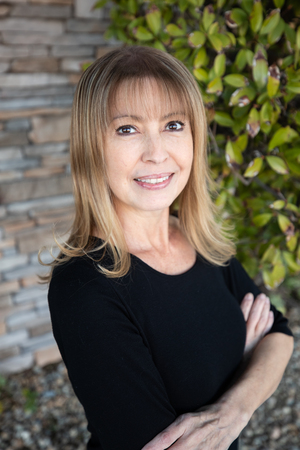 Tina, Treatment Coordinator
---
Anna has been with Luth & Heideman since the middle of 2021 and loves the family environment she feels here. She enjoys being part of each patient's journey and has a strong willingness to learn how to provide the best service to all who come through our doors. You would be hard pressed to find a better team player dedicated to everyone's success.
Anna is the proud mother of a beautiful daughter. She enjoys cooking as well as doing food photography – she's a big foodie if you couldn't tell!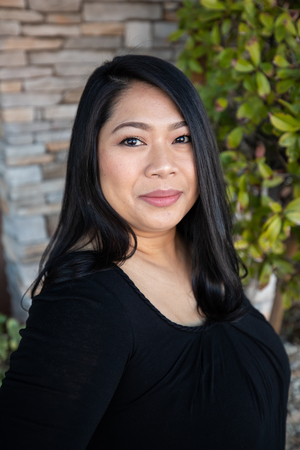 Anna, Treatment Coordinator
---
Vanessa joined our team here at Luth & Heideman in 2019. You may not see or hear from Vanessa too often because she is one of our office's secret weapons! She is dedicated to focusing on our patient's insurance benefits. Vanessa's detailed skills are so crucial to the success of providing our patients with accurate financial information and helping them make the best decisions in dental care.
Vanessa enjoys time with her family and her two Maltipoo puppies, Tobi and Camelo. She loves traveling the world and the amazing food that comes with it!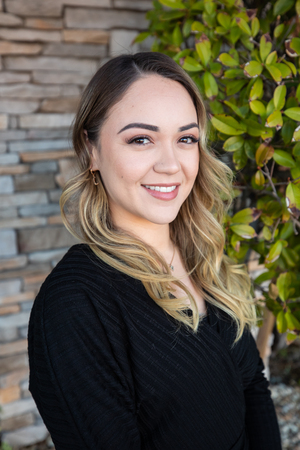 Vanessa, Insurance Coordinator
---
Leslie became part of the Luth & Heideman family at the end of 2021. She has worked in dentistry for over 15 years, and she loves helping offices where she works to run smoothly and efficiently. She likes how everyone at Luth & Heideman is willing to pitch in to make us the best dental practice in the area. Leslie is always hard at work in the background to ensure that our patients' claims are all processed properly and won't hesitate to get on the phone with the insurance companies to see that our patients get their full benefits.
Leslie has been happily married to her husband for 25 years, and they are the proud parents of four children and have the cutest grandson! Leslie enjoys playing volleyball, biking, and organizing all things!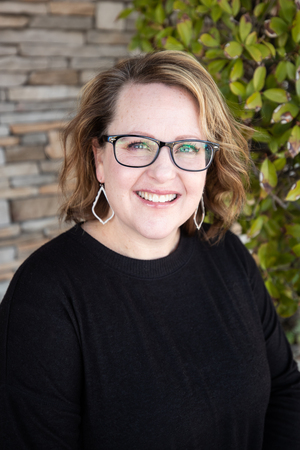 Leslie, Insurance Administrator