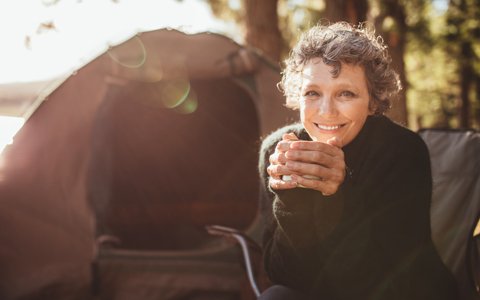 Our team makes it a priority to not only fix whatever issue you are experiencing but to try and keep you comfortable and well taken care of every step of the way. During your visit, you can expect a friendly and supportive environment, both in the waiting room and in the chair.
With our amazing team, you can be comfortable while you receive dental care in our friendly environment. We take the time to ensure that you understand the issue you are experiencing as well as your available treatment options. After your appointment, we'll move to our office's consult room to go over everything and to address any questions or anxieties you may have.
With our fully digital lab, Luth & Heideman Center for Dental Care stands out from other Las Vegas dental offices. We use the newest techniques and technologies to make things as comfortable and efficient as possible, whether you're coming in for a simple cleaning and checkup or a more complex procedure.
Experience our incredibly advanced dental techniques for yourself! Set an appointment today!
When To Consider a Dentist
The best way to protect your smile is to prevent dental problems before they can start. The sooner a potential issue is caught and treated, the better, as this will help you to avoid any costly procedures.
If you're experiencing any symptoms like toothaches or bleeding gums, it's probably a good idea to schedule an appointment. Even if you aren't experiencing emergency symptoms, make sure to schedule a visit with Luth & Heideman once every six months for a cleaning and exam. Routine checkups are key, as our dentists will be able to notice warning signs of forming dental issues before you do.
How General Dentistry Can Help
We know that sometimes scheduling a dental appointment can be a hassle. Planning appointments can be stressful and difficult to fit into your busy schedule. But seeing one of our dentists is the best way to keep your mouth healthy, especially if you're experiencing any pain or other symptoms.
Putting off a visit can lead to the dental issue getting worse, meaning more pain and discomfort that can get in the way of your everyday life. The sooner you visit your general dentists, Drs. Luth and Heideman, the sooner you can get back to a pain-free smile!
Why You Should Choose Luth & Heideman
At Luth & Heideman, patient care is our top priority. While some dental practices rush from patient to patient, focussed only on the dental procedure, we make sure to take our time with our patients, making certain that you are comfortable and that you don't have any questions about the dental issue or the treatments. We'll consult with you about your treatment options so that you can be sure that you're making the best decisions on how to move forward.
Our well-trained and supportive staff work hard to ensure that your visit is as stress-free as possible. With our welcoming atmosphere, quality staff, and fully digital lab you can rest assured that you'll be well taken care of during your visit. Visit our office to see our friendly staff in action!
Great Patient Reviews
"All the people that work at this place are very friendly and the best. Couldn't ask for nicer people."
Jan V.
"I love getting my teeth cleaned and cared for here. They are always so kind and answer any questions, focusing on preventive care. I would highly recommend them!"
– S R
What To Expect During Your Appointment
During your semi-annual checkup we will be checking for potential issues that could be damaging to your oral health. Following the exam, we will clean your teeth to remove any mineral buildup. A dental exam and cleaning typically take somewhere between 35–60 minutes, so make sure to plan accordingly.
During your appointment you can expect:
Digital Images: As part of this examination, we will use dental imaging technology to detect any issues such as cavities or infection. Our dentist will also use digital imaging to help plan any follow-up procedures.
Examination of teeth and gums: During your examination, we will check your teeth and gums to make sure that both are healthy. Our dentist will check for cavities, signs of gum disease, and even oral cancer.
Teeth cleaning: After your examination, we will do a careful cleaning of your teeth. During this cleaning, we will remove any mineral buildup. Following the cleaning, we will polish your teeth.
Fluoride treatment: You will also have the option of a fluoride treatment. This will help to strengthen the enamel of your teeth and give added protection against bacteria and tooth decay.
At the end of the exam, our dentist will chat with you about your dental care habits and let you know if there's anything that should be done to improve them. If a follow-up appointment is needed, this is also when we will schedule it with you.
Common General Dentistry Concerns
Plaque and Tartar
Plaque and tartar buildup can seriously damage your teeth, causing cavities or even gum disease. The best way to prevent plaque and tartar buildup is to maintain a healthy brushing routine and to schedule regular cleanings with Drs. Luth and Heideman.
Be sure to brush your teeth twice every day for two minutes. You should also floss every day to ensure the spaces between your teeth are clean as well.
Be sure to see us every six months for a cleaning and checkup. Our hygienists will be able to clean spaces your brush may have missed, and a checkup will catch any issues such as developing cavities before they can worsen.
Cavities
Cavities are never fun. When they break through the hard enamel of your tooth, cavities can cause pain and seriously damage your smile. You can prevent cavities by drinking lots of water, avoiding sugary snacks, and maintaining a good brushing routine. Even with good habits, though, sometimes cavities still happen, and we're here to help with that.
During your appointment, our dentist will clean and fill the cavity, preventing it from getting infected and putting a stop to any pain or swelling the cavity has caused so that you can get back to a pain-free smile.
Fillings
When you come in to have your cavity fixed we'll clean the cavity and then use a filling to close the cavity. This will prevent the cavity from growing or becoming infected. Our tooth-colored fillings will blend in with the rest of your tooth, ensuring that your smile remains intact. After you leave the dental office it will be like that cavity never happened!
Gingivitis & Periodontal Disease
Gingivitis is the first stage of periodontal disease, also known as gum disease. If left untreated, gum disease can get worse over time. Signs of gum disease include:
Red or swelling gums.
Absences.
Pain in the gums.
Receding gums.
Bleeding gums when brushing/flossing.
When you come in, our dentist will treat the gum disease with laser dentistry. Not only will this give pain relief, but it will also improve your overall oral health.
Toothaches
Toothaches can be caused by a variety of different things, such as tooth sensitivity, cavities, teeth grinding, and infection. When you come in for a toothache, we will assess the issue to determine the cause and treatment approach.
Mouth Sores
Mouth sores can be caused by a range of different reasons, such as:
Bacteria infections.
Irritation from braces or dentures.
Irritation from a filling or broken tooth.
Food allergies.
Poor diet.
Luckily, mouth sores usually heal on their own. If the sore persists for longer than a week, however, then be sure to see one of our dentists as this could be a sign of something more serious.
FAQ
How Do I Know I Need a Dentist?
Make sure to visit Luth & Heideman once every six months for a teeth cleaning and exam. Doing so is important not only for detecting dental issues but also for preventing them.
Scheduling regular cleanings and maintaining good oral hygiene can help to prevent many issues from occurring, but you should also schedule a consultation with us as soon as you can if experiencing common dental symptoms such as:
Pain when chewing.
Consistent bad breath or an odd taste in your mouth.
Sensitivity to hot and cold.
Gums that bleed when you floss.
Red, tender, or swollen gums.
Toothache.
Gums beginning to pull away from your teeth.
Receding gums.
Our dentists will be able to catch potential issues much more quickly than you can; so when in doubt, it's always a good idea to schedule a checkup.
What's the Best Routine for Good Oral Health?
Maintaining a good routine is key to keeping your smile healthy. There are many things you can do to establish a healthy routine, such as:
Brush twice a day for two minutes.
Use a soft bristle brush and make sure you're using the right size brush for you.
Replace your toothbrush every 3–4 months, or when your brush becomes worn out.
Use ADA accepted fluoride toothpaste.
Limit the sugary drinks and snacks in your diet.
Keeping up a healthy dental routine is crucial for keeping your mouth healthy, but it shouldn't replace your regular checkups with Luth & Heideman. Along with keeping up the above routine, be sure to schedule a visit with us once every six months for a cleaning and exam.
Is Dental Treatment Important for Everyone?
No matter your age, it's important for everyone to maintain good oral health. Both adults and children should take good care of their teeth by maintaining good dental care habits and visiting us often for checkups and appointments.
Here at Luth & Heideman Center for Dental Care, we do our best to create a comfortable and pleasant environment for all of our patients, whatever their age may be.
What Are Dental Sealants?
Dental sealants are thin plastic coatings applied to the surface of your molars to protect your teeth. It's a quick and painless process and lasts for several years before needing to be replaced. Sealants help protect your teeth by preventing the beginnings of tooth decay from becoming cavities.
Our dentist may use dental sealants on a tooth if that tooth is showing warning signs of a forming cavity. This will prevent you from having to come back later for a more costly procedure.
How Can I Protect My Child's Teeth During Sports?
A good way to protect your child's teeth during sports or any other recreational activity that could harm their oral health is for them to wear an athletic mouth guard. These mouth guards protect your child by cushioning their mouths, preventing the chipping of teeth as well as protecting the rest of their mouth, such as the cheek or jaw.
Mouth guards wear out over time, especially with kids and teens, as their mouths are still changing. Be sure to replace your child's mouth guard when it begins showing signs of wear and tear. Feel free to bring the mouth guard to dental appointments so we can check it and make sure it's protecting your child's teeth the way it should.
How Can I Stop Bad Breath?
You can prevent bad breath by:
Brushing and flossing every day.
Eating healthy foods and limiting sugary snacks.
Cleaning your dentures regularly.
Using mouthwash.
Cutting back on caffeinated drinks and drinking lots of water.
Consistent bad breath could be a sign of cavities or gum disease. If you are still struggling with bad breath after following the above recommendations, be sure to schedule a dental appointment.
Does Pregnancy Affect My Oral Health?
Pregnancy can make your teeth and gums more susceptible to dental problems due to things such as hormonal changes and morning sickness. It's especially important during pregnancy to keep up a good oral health routine and not to skip your semi-annual exams and cleanings.
For the most part, being pregnant shouldn't affect your appointment experience when coming in for an appointment. In the case of high-risk pregnancies or other medical issues, we may choose to postpone a dental procedure, but typically you can still have dental work done while expecting. Our dental imaging technology is safe and won't harm you or the baby, but you may decide to skip the x-rays while you're pregnant if you wish. If you're coming in for a dental procedure, rest assured that the anesthetics are safe as well.
Schedule a Checkup Now With Luth & Heideman Center for Dental Care
At Luth & Heideman Center for Dental Care, we work hard to give you high-quality treatments and services. Our dentists spend more time with our patients than other practitioners do, making sure that any questions or anxieties you may have are answered. We use new tech and techniques for amazing results, and our fully digital lab and high-quality tech are far above what many other practices use. You can rest assured that you're in good hands.
Set an appointment with Luth & Heideman in Las Vegas today!