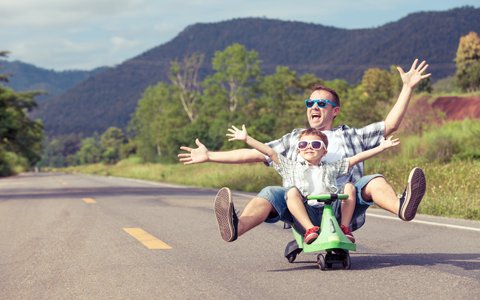 Emergencies are unpredictable. In the normal business of our everyday lives, an accident caused by biting down on something hard, a forceful impact against another player on the court, or an accidental trip and fall can cause harmful damage to your teeth.
If you need immediate help with any kind of severe oral issue, we have emergency dental services that can get you back on your feet.
If you are experiencing a dislodged dental device, severe tooth pain, loose or cracked teeth, or any condition meriting emergency service, call now to see when you can be seen by one of our dental professionals.
Call us at: (702) 304-1902
Our location is:
6950 Smoke Ranch Rd # 150 Las Vegas, NV 89128
When Should You Come In for an Emergency Treatment?
If an accident results in severe pain, the loosening or loss of a tooth, damage to a dental appliance, or causes fillings and crowns to become dislodged from your mouth, you will probably want to call in to have your issue addressed immediately.
We provide emergency medical service; so you can get the immediate care you need when you need it. Our emergency services assist patients with the following problems:
Broken and fractured teeth.
Root canals.
Crowns and bridges.
Fillings.
Extractions.
Implants.
Denture repair.
Accidents resulting in the need for emergency dental treatments can cause infection, result in permanent damage to teeth, or can lead to other, more severe injuries. Emergencies do not only come from external factors but can be the result of a worn crown or filling that pops loose from its place. This can happen as part of normal life, but the problem shouldn't be ignored.
To prevent damaging your teeth, come see us as soon as possible so we can address the problem.
How Can Luth & Heideman Center for Dental Care Help?
At Luth & Heideman Center for Dental Care, you have the benefit of being treated by professionals with the help of advanced technology. Our advanced tools allow us to fix most dental issues the same day they happen.
Did you break a tooth or have a crown or filling fall out? Our dental professionals can scan your tooth and craft a replacement same-day crown thanks to our CEREC milling machine. There is no need for a follow-up appointment.
Common Types of Emergency Situations
While every accident is unique, there are a few types of common issues we can help you address.
Broken and Fractured Teeth: A hard impact can cause teeth to chip or come loose. Using our sophisticated tools, we can create fillings and crowns to cover the damaged teeth, salvaging what is left of your tooth.
Root Canals: This is a great treatment option for severe tooth infections. Infections can cause serious pain. A root canal and filling can effectively eliminate an infection from the roots of your teeth offering fast relief.
Crowns and Bridges: Accidents that damage bridges and crowns can be corrected using our advanced tools. If you have a crown or a bridge that has become loose or dislodged due to an accident, we can re-secure or replace the damaged portion.
Fillings: Having a filling become loose or fall out is a common issue. If left unaddressed, your tooth can be at risk of infection. Come in to have your filling secured or replaced by one of our dental professionals.
Extractions: Occasionally, severe accidents or infection may require a tooth to be pulled. We are certified and professionally trained to handle these instances delicately, and we will do what we can to make the process as comfortable as possible.
Implants: To have an implant become dislodged or damaged could lead to damage to the surrounding teeth, gums, and jawline further down. It is important for your safety that you have your implant inspected and repaired to avoid further complications.
Denture Repair: Without properly functioning dentures, eating can be difficult or impossible. Bring your dentures in and have them repaired by us! We have fantastic tools to help us get your dentures back in operation as soon as possible.
Why Choose Luth & Heideman Center for Dental Care?
Our advanced technology allows us to fix many issues the same day you come in for treatment! With us, there is no need to worry about making follow-up appointments to have crowns and fillings created, we do that in-house.
Frequently Asked Questions
When Is It Best To Seek Emergency Room Care?
Dentists cannot treat a broken jaw or other blunt force trauma impacts to the head or face. For anything not directly regarding the teeth or the gums, it may be best to seek emergency room treatment.
Other than that, our dentists can treat a wide range of mouth trauma. For example, dentists can treat broken, damaged, or missing teeth; severe lacerations in the gums, cheeks, or tongue; and severe jaw or gum pain.
What Is the Best Painkiller for a Severe Toothache?
Over-the-counter medicines that treat fevers and swelling are great for treating tooth pain. Drugs such as aspirin, ibuprofen, and acetaminophen (Tylenol) are excellent options for interim treatment. However, if you have a toothache, it is likely a sign of a bigger problem that should be examined by a dentist.
If your tooth pain is severe enough that you need to take pain relief, then you really ought to come and visit our office. Using our incredible technology, we can get to the bottom of the problem and give you proper treatment to fix your toothache at the source.
What Are Same-day Appointments?
Same-day appointments are for those who have an injury that needs to be dealt with now. Some examples could be accidents resulting in severely chipped or damaged teeth, or a toothache that is keeping you from functioning like normal.
It's important to get these maladies treated as soon as possible before the problem worsens, or becomes unfixable. To accommodate our patients who experience urgent emergency cases like these, we offer same-day appointments so you can get the care you need right away.
How Much Will Treatment Cost?
The cost of medical treatment varies by the tools and methods used to address the problem. If you have a medical emergency, it is generally better to treat it first, so there are no more costly long-term effects, and worry about payment later.
When you pay for emergency dentistry at Luth & Heideman Center for Dental Care, you're paying for more than just a fixed tooth. You're paying for the high-end experience and the precise solutions our dentists and advanced technology provide.
Don't Wait, Call for Emergency Dental Care Now!
We are eager and willing to help you with all your dental emergencies! Here at Luth & Heideman Center for Dental Care, it is our goal to keep all of our patients healthy so they can live their daily lives without stressing over their teeth.
Call or come in and let us help you start the road to recovery right away!