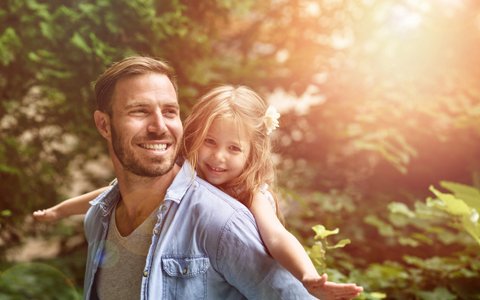 There are lots of reasons you might be interested in our gum shaping treatments. Whether you're in need of some gum contouring to free up space to show off your gorgeous teeth or you've fallen victim to a bad case of gum disease, Dr. Luth and Dr. Heideman can help.
To cater to the needs of these patients, Luth & Heideman Center for Dental Care uses laser gum therapy. Laser gum treatment is a better alternative than the traditional scalpel used to treat these cases. Laser treatment is less harmful to the gums and facilitates faster recovery. Among the ways to perform minor and precise surgery, laser therapy is one of the best!
Laser Gum Therapy
Gum disease occurs when harmful bacteria live inside your gums. It can cause pain, swelling, and redness. Gum disease is a very common condition that brings severe irritation to your gums.
If left untreated, it has the potential to cause tooth loss, gum recession, and has even been linked to cardiovascular disease.
This is where laser gum therapy is useful. Using a precise and focused light, the laser helps remove afflicted tissue and allows better access to treat the teeth. Laser gum therapy is used in conjunction with other methods of treating gum disease such as scaling and root planing.
SiroLaser Diode Laser
At Luth & Heideman Center for Dental Care, we use the most advanced technologies to assist us in providing you with the best treatment. This includes the use of a SiroLaser Diode Laser.
There are benefits of using this tool such as faster healing times, higher germ reduction, and less postoperative pain.
Surgeries that involve using a SiroLaser Diode Laser are typically better for you, in general! They create cleaner cuts that heal faster than cuts made with traditional dental tools. This means less medication and a shorter time getting back to normal.
Types Of Laser Surgery
Using our SiroLaser Gum Therapy, we can perform many operations that will create healthier smiles. There is a range of treatment options for periodontal, or gum disease (gingivitis). These treatments include:
Pocket Reduction: This surgical procedure is a spot treatment where a surgeon uses a laser to assist in pulling back a portion of the gums for access and removal of harmful bacteria and then replaces the removed portion of the gum. This is a great way to clean out the infection and begin the healing process.
Regeneration: After diseased gums have been removed, there is a chance the tissue surrounding the tooth's root is not able to recover sufficiently. A regeneration procedure utilizes laser technology to safely remove damaged tissue and allow grafts or growth-stimulating proteins to be applied, so the gums can regrow around the tooth's root.
Crown Lengthening: Some individuals may have problems with their gums encroaching too high up their teeth. A crown-lengthening procedure systematically removes tissue from the base of the tooth making the tooth appear longer. This procedure is typically used for cosmetic effects or for treating gum disease.
Soft Tissue Grafts: A soft tissue graft uses a laser to remove and replace gum tissue from one portion of your mouth to another. This is necessary for individuals who have had advanced gum disease that has left the gums surrounding the tooth weakened or open. It can also be used to help individuals who have less gum tissue in their mouth.
Is Gum Shaping Right for You?
If you need a Las Vegas practice that can provide quality treatment for gum disease, we have you covered. Using laser treatment, we can deal with many levels of infection. Our technology and experience help provide you with the treatment you need to feel comfortable with your mouth again.
Contact us at Luth & Heideman Center for Dental Care for a pressure-free consultation today.